On Sunday January 16 of this year I was baptised by Beresford Job, a Bible teacher from the Chigwell Christian Fellowship.
By way of providing some background, the Fellowship is a house church which is based solely on the teaching of the New Testament. Their website, which I linked above, provides their full mission statement, and you can also see some of Beresford's teachings on the website as well – it was his videos on house churches in general that first got the attention of Sarah and her family, and which in turn led to me seeking them out.
My visit to the house church on the 16th was my first visit to the church. I had communicated with both Beresford and Andy prior to attending. The experience of the house church was fantastic – everybody was so welcoming and accommodating towards me. We sang, prayed, took communion and worshipped together.
My baptism took place in the bath tub of the house we were in. I had been brought up thinking a baptism consisted of a ceremony, a Priest and some Holy Water — how wrong I was! This was perfect for me, as I didn't want to be baptised into a specific denomination of Christianity.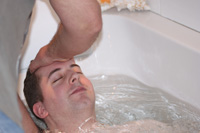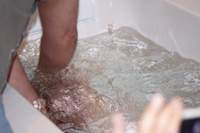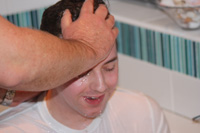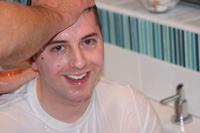 It was such a wonderful, memorable, humbling, and overwhelming experience. Please check out the video below which Andy recorded on his iPhone for me.